As the holiday season approaches, so does stress. There are guests to host, foods to prepare, gifts to buy, emotions to feel, and social interactions to navigate. All of these things can be managable when we set up with a self or family game plan. Whether you are visiting family on your own, or with your partner, there are a lot of ways to prepare for the holiday season.
Under Pressure
One of the main stressors people relate to is family pressure. Whether it is to find a job, or have a baby- many families put expectations on their family members. If this sounds familiar, checking in with yourself about what mini boundaries you can learn beforehand can help deter a lot of judgment based conversations. For example, if someone asks the "question", "When are you going to find someone nice? You deserve someone nice." Learning boundary phrases such as, "Thank you for that question, I am actually focused on ________ (school, work, healing, etc) right now. So I would love to tell you more about that." Can be one example of how to deflect unwarranted judgment based conversations. Another example is, "When are you going to have babies?" Many families might feel like they are coming from a loving place, but this question can be very emotional for a lot of women who experience fertility struggles or have experienced miscarriages or abortions. To deflect this question, you can try something similar to this, "Actually I don't feel comfortable answering that question right now," or, "Right now that is something we are keeping private." These are still respectful answers, but leave space for you to not have to share anything you prefer to keep private. If you freeze in the moment, take a few deep breaths- and remember that most people are curious because they want to be involved in your life or they might not know enough about your current life to ask more personalized questions.
Ease in Expectations
Another stressor people consistently report is worrying about meeting expectations. Whether it is children's excitement, or buying the "perfect" gift, there are a lot of expectations put on this time of year. There are some solutions to get around this, but there is a bigger concept as well- to LET IT GO (cue Frozen soundtrack). Being a thoughtful and caring person, and even having the worry that you will meet someone's expectations says a lot. At the end of the day, the thought is worth more than not trying at all. One solution to worrying about missed expectations is by asking ahead of time. Have people make a wish list, or try to keep notes on things your partner or family members talk about throughout the year. That way as the season approaches, and stress starts to rise, you have a framework of what options might make them feel special. And when in doubt- go sentimental! Think about memories and moments that are meaningful to the person you are buying for.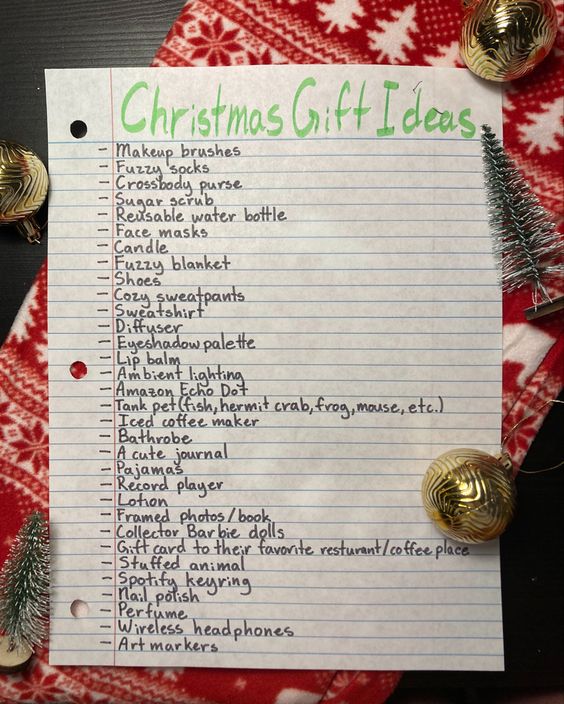 Money, Money, Money, Must Be Funny
On the topic of expectations, money worries are also a widely reported stressor of the holiday season. This is very understandable! There are a lot of additional costs this time of year, on top of paying for normal bills- transportation, additional foods, and sometimes travel expenses. As we talked about earlier, going sentimental can be one solution to not breaking the bank for holiday shopping. There are many sentimental gifts out there that can cost between $5-$30. A personal gift I found helpful is purchasing small framed ornaments from Target for $3 and then putting in a family photo. This ends up costing very little but has deep emotional value to the person you gift it to. Another option is to hand make a gift! If you are into crafting, knitting, creating- it may be more economical to make gifts at home. One option I would love to try is the hot cocoa mason jars or the sugar cookie mix mason jars. Who doesn't love a mason jar with premade mixes?? Which again, depending on what you purchase, might run you less than $5 per gift. Another option is self care packages- getting a set of face masks, bath bombs, hand towels, and essential oils or other items you find soothing can be a great way to make a lovely gift on a budget. These examples are not children based- but there are a lot of ways to do personalized cheaper childrens gifts as well. Grabbing a few craft items and putting together a set could be an option; for gift ideas under $20 for kiddos check out this blog on Parenting. Or maybe they would love a cocoa jar in their stocking too!
A Blue Blue Blue Christmas
The last stressor I want to address is the holiday blues. This time of year has an effect on us all. The days are shorter, and darker; depending on where you live, it gets very cold so we tend to stay indoors more. This can lead to feeling SAD- seasonal affective disorder. Check out our blog on SAD to see a list of potential symptoms that you might experience. Loneliness can also feel more difficult since many people gather together with their significant others. This can tend to highlight if you are feeling lonely or sad that you are not where you want to be in life yet. Whether your loneliness is out of expecations or grief, it is hard to feel this way during the holiday season. Try to spend time with people you care about. Validate your emotions, but don't let them overtake your holiday season. Holidays are definitely hard when a loved one has passed away- check out our future blog post regarding grief specific holiday support. If you are feeling sadness around not being with a partner when you hope to have someone special someday- that is natural! It is totally fine to feel loneliness. Loneliness shouldn't be seen as only bad, because being alone can be an important part of life.
Whatever you are experiencing this holiday season, it's time to take a DEEP BREATH- let go of expectations, and try to have authetnic fun. Holidays are more about being together, being kinder, and addressing the gratitude we have in our lives. If that is not enough, here is a cute photo of a dog that you can look at when you start to feel your stress level rise-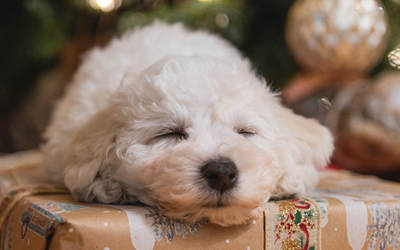 Have a lovely holiday season, from Koger Counseling